Installing CleanTalk on WordPress MULTISITE (WPMS)
1. Firstly, be sure you configured network according official WordPress manual: https://codex.wordpress.org/Create_A_Network
2. Install CleanTalk: In top left menu select "My sites" -> "Network admin" -> "Plugins" -> "Add new" -> type 'cleantalk'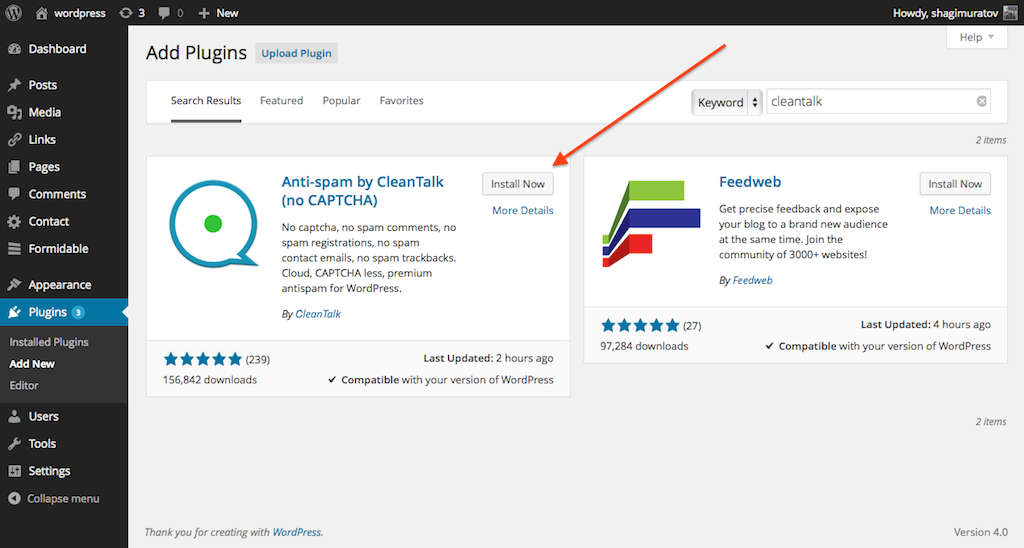 In the plugin settings, enter the Access key: Console -> Settings -> CleanTalk -> Access Key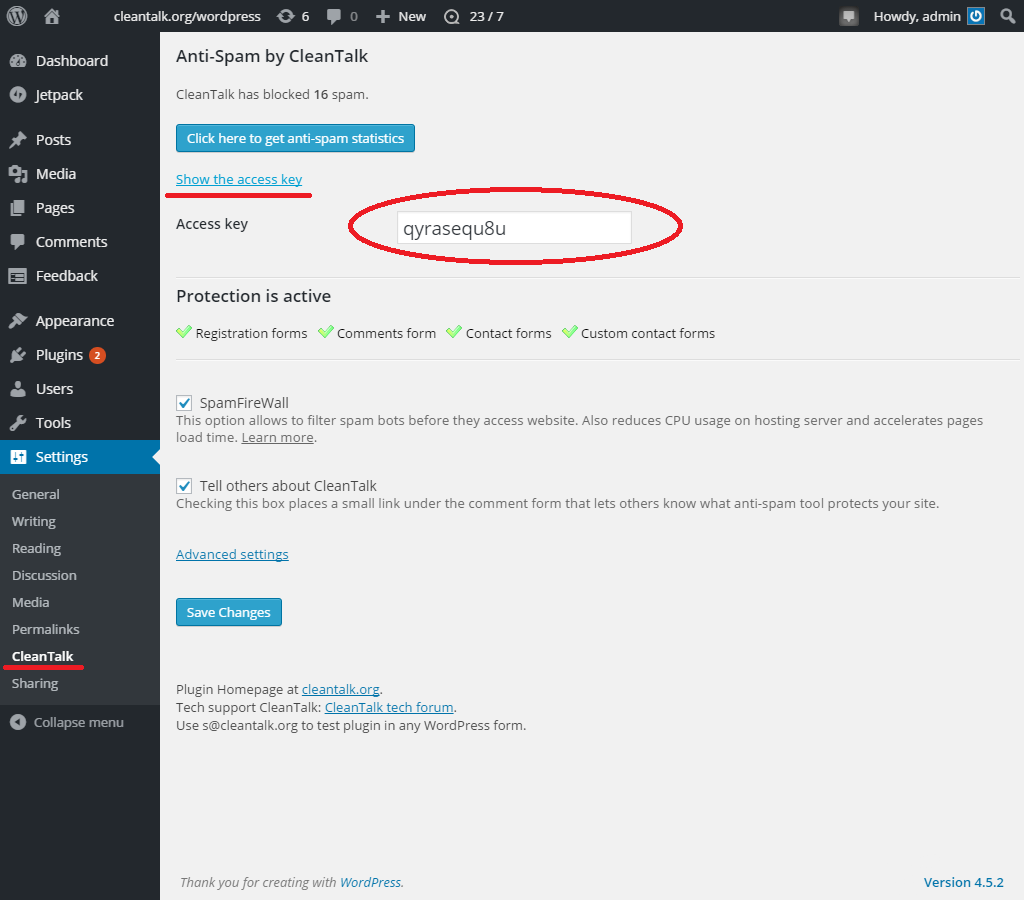 Also, you can switch the plugin to use Global Access key. In this way, the plugin doesn't show any options to enter Access key in plugin settings and doesn't show Trial banner in WordPress backend. To set up global CleanTalk access key for all websites in WPMU, define constant in your wp-config.php file before defining database constants:

define('CLEANTALK_ACCESS_KEY', 'place your key here');

Now, all subsites will have this access key.