FAQ — Payment
Yes, the service is paid, please see the price. You have 7 days trial to test the anti-spam on your website.
Description of the payment process for CleanTalk Anti-Spam license
You can read a detailed payment guide here.
I want to connect two resources to the service. Do I have to register two accounts, or I can use the same key?
Both sites can be connected to one account, with a separate Access key for each website.
What if I can't find a price list of a suitable package?
More efficient packages are available after the registration in your Control Panel.
Difference between hosting packages
For 5$/month you will get only one IP address with an unlimited number of websites. Any request form this IP will be processed.
For 15$/month you will get an unlimited number of IP and websites.
Is there any auto-payment or auto-extension service?
Yes, auto-payments are available for the next products:
You can enable auto-payments at the moment of purchasing/renewal subscriptions only, use the page "Billing": https://cleantalk.org/my/bill/recharge

You can disable auto-payments anytime with the appropriate link on the page "Payments/Invoice": https://cleantalk.org/my/payments
Keep in mind that you can change your preferred method of payments in your PayPal account. Do the following:
• Go to the Summary page of your PayPal account. Click the three vertical dots next to your "PayPal balance" title and choose "Manage currencies".
• Then choose a payment method you want and click "Set as preferred". See the screenshots below for clarification.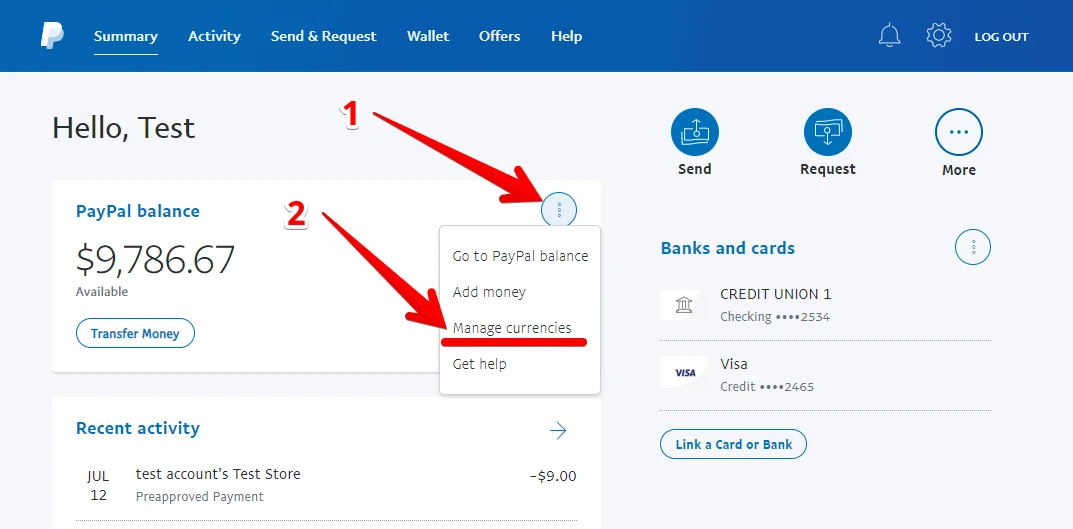 More details are here:
• What payment methods can I use with PayPal?
• How do I change my payment method during checkout?
You can request a refund or get other assistance with your CleanTalk here: https://cleantalk.org/my/support/open
You can download an invoice in your CleanTalk Dashboard. Please, read this guide.