CleanTalk anti-spam setup on Joomla 2.5, 3+
Make a backup of the site files and database!
Download the plugin.
Select archive with plugin and run installation in the menu Extensions -> Install / Uninstall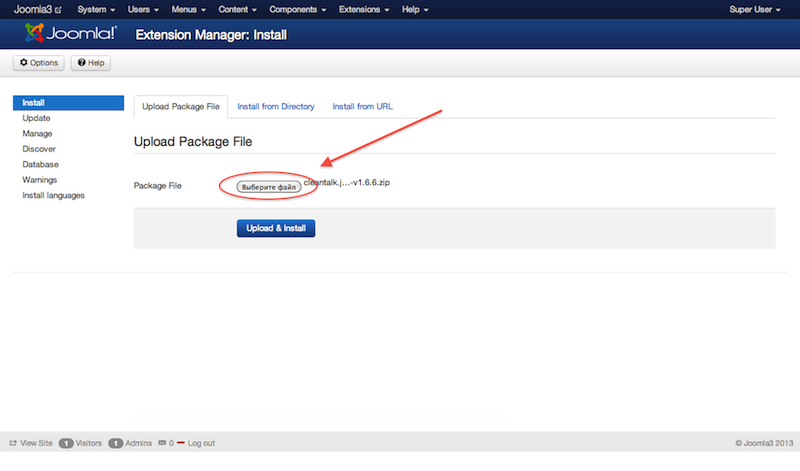 Go to plugin settings: Extensions -> Plugin Manager -> Anti-spam by CleanTalk. In plugin settings press "Get access key automatically" button. Admin email will be used for registration.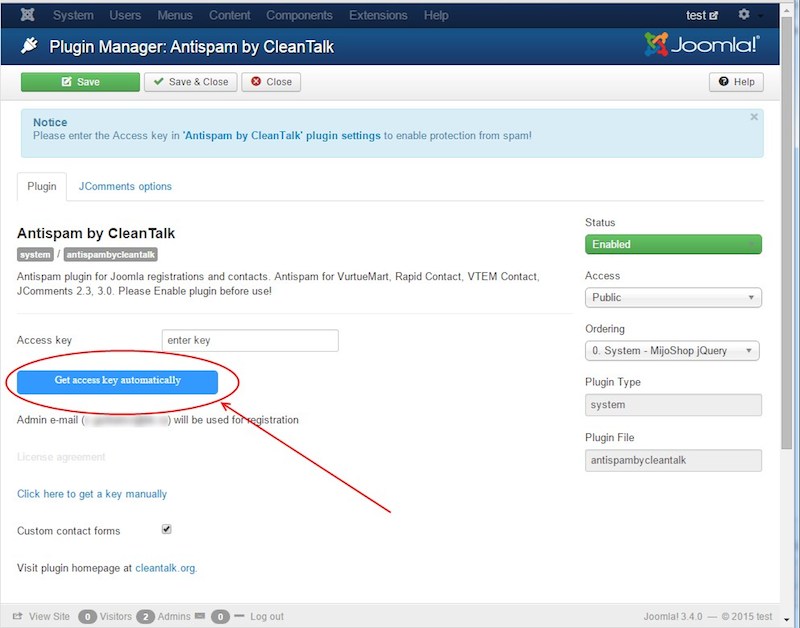 If an error occurs, click the link to get a key manually. Fill in the easy registration form and you will receive your key.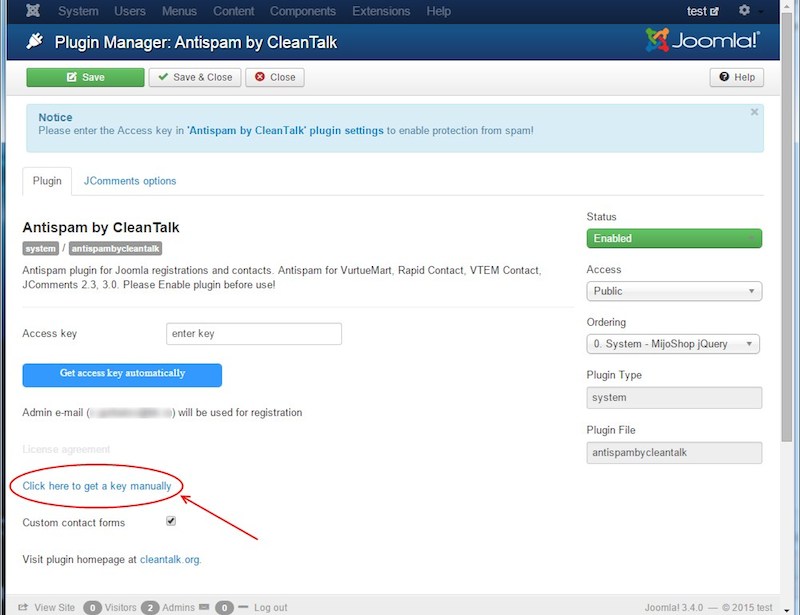 Enter key in its field, save settings.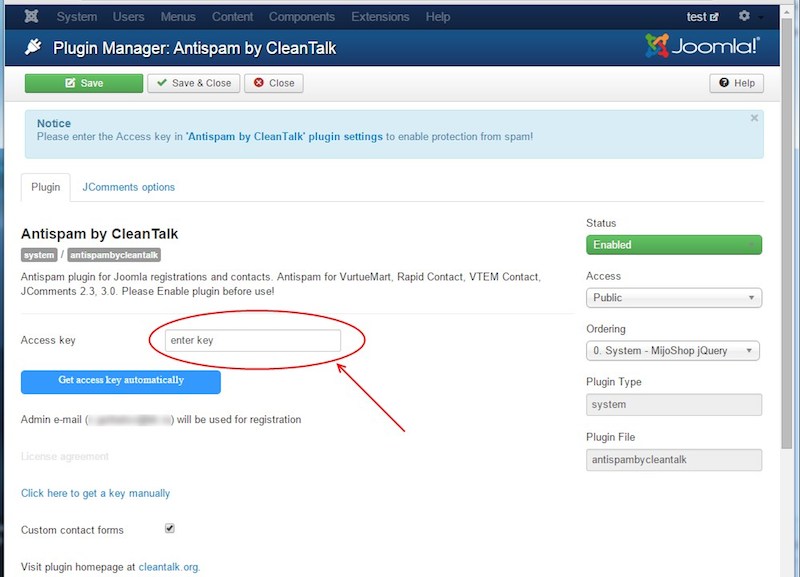 Write a dummy comment, dummy registration or dummy contact message with email stop_email@example.com. You should see the plugin respond, like in the screenshot.

To test if SpamFireWall is working just add /?sfw_test_ip=10.10.10.10 to yorsite name. Example
www.yoursitename.domain/?sfw_test_ip=10.10.10.10 (you must see blocking screen)
Congratulations. Anti-spam is installed!
Please go to Dashboard to see the anti-spam status, add new websites or manage existing ones!
Please check your email to get account password.